Due to the lack of undervalued good quality investment ideas in North America and Europe the Quant Value Newsletter has added the Asia Pacific region to the pool where it looks for investment ideas.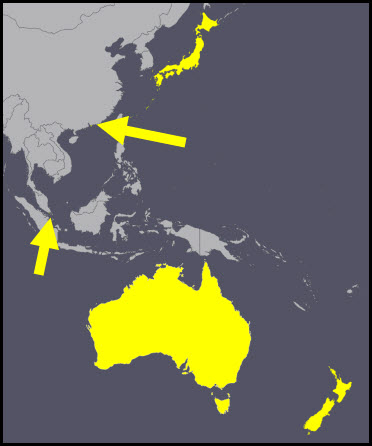 Widening the search
In June 2017 we widened the search for investment ideas by including the following countries:
Australia
New Zealand
Hong Kong
Japan
Singapore
Nearly unbelievably cheap companies
This helped us find and recommend some nearly unbelievably cheap companies in the Quant Value investment newsletter. 
For example, in May 2017 we recommended an Australian company that was trading at 2.1 times earnings, paying a 6.1% dividend and with an EBIT to enterprise value of 276%. And the company had cash equal to 87% of its market value on its balance sheet. 
At the same time we recommended a Japanese auto parts supplier trading at 6.1 times earnings, 5.9 times free cash flow with an 52.6% EBIT to enterprise value ratio. 
Up to 6 ideas every month
Adding Asia to the newsletter gives you up to 6 investment ideas per month:
2 in Europe (incl. Switzerland, UK and Scandinavia)
2 in North America – USA and Canada
2 in Asia – Australia, New Zealand, Hong Kong, Japan and Singapore
Costs less than a cheap lunch for two
A subscription to the newsletter costs less than a cheap lunch for two, and if you do not like it we give you your money back.
Sounds like a good deal? Then sign up here: Sign up for the Quant Value newsletter
PS Why not sign up right now, while this is fresh in your mind?