Quant Value Newsletter
Track Record
Last updated: 31 December 2021
Performance of all the investment ideas recommended in 2021
This is how all the ideas recommended till the end of June 2021 has performed: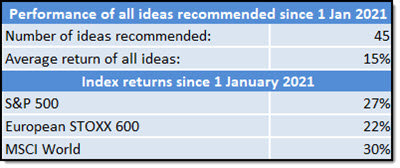 The newsletter's 11.5 year track record (Started in July 2010)
This is the performance of all the ideas in the Quant Value newsletter since we recommended the first company 11.5 years ago in July 2010.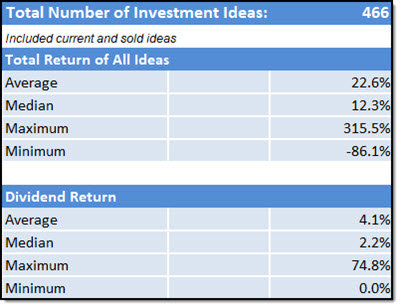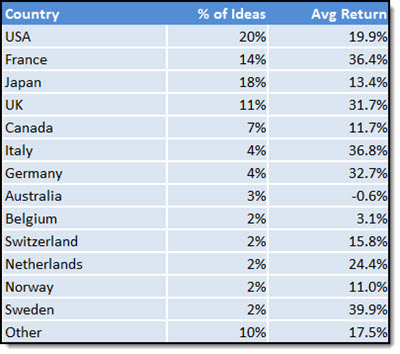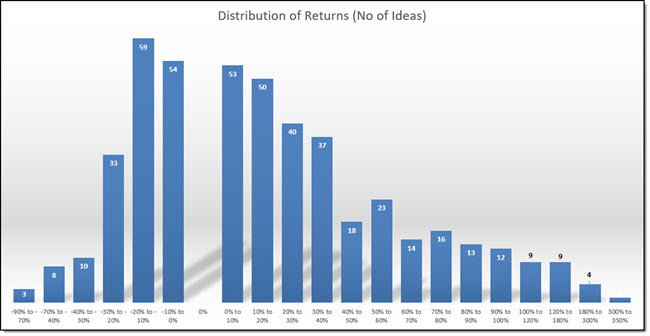 Click image to enlarge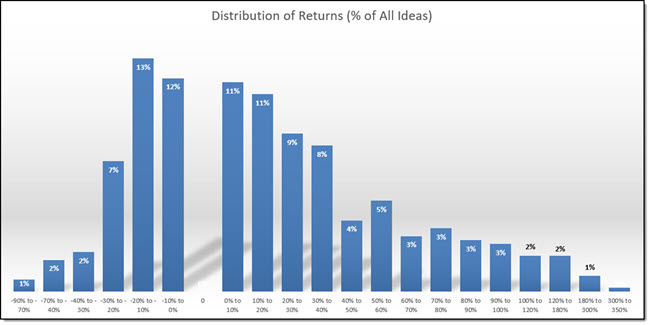 Click image to enlarge
Over 63% of ideas gave solid positive returns
What this chart shows you is that 63%, nearly two third of all ideas, would have given you a positive return, with the highest return of 315.5%.
The stop-loss system works!
And the stop loss system works. Since 3 March 2015 when it was implemented only 9 of the 267 (3.4%) ideas recommended since then lost more than 30%.
This happened because of large sudden price drops. For example, after a severe profit warning, stock suspension or fraud announcement.
So the newsletter gives you great returns, while at the same time keep your losses low.
Not a subscriber yet? – Only one thing left for you to do
We have showed you exactly why and how the Quant Value newsletter outperforms the market, the only thing you have to do to get these market beating ideas working in your portfolio is to take a few minutes and subscribe.
If you do not like it – you get ALL your money back
It costs less than an inexpensive lunch for two and if you do not like it you get all your money back – no questions asked.
PS Why not sign up right now while it's still fresh in your mind.
All the investment that have been sold
The following three documents show you detailed returns of all the recommended investments that have been sold: