Market Leaders is a group of large companies on steroids.
They are non-utility companies extracted from the screener database of more than 22,000 companies with larger than average:
Market value
Number of shares outstanding
Free Cash flow and
Sales above 1.5 times the average of the universe
In the calculation of all the averages companies with a market value of less than €50 million are excluded.
To select them click the drop down list of any of the four sliders and under the heading Growth click on Market Leaders.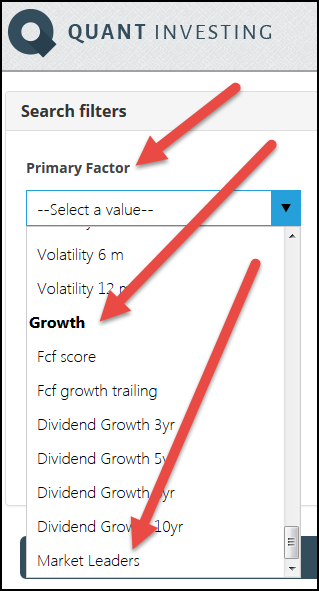 Note: Because Market Leaders gives you a list of companies that meet the above criteria the slider cannot be used to change the Market Leaders selection.